ARHITEKTURA JURE KOTNIK OFFICE
Arhitektura Jure Kotnik is an award winning architectural office located in Ljubljana (SI) and Paris (F). It was founded in 2006 by architect Jure Kotnik. The office works in various fields of architecture from research, design to consulting for various international clients. Office became widely known first for its projects in the field of container architecture and later for the research and design of educational architecture and hybrid architecture and design. Jure Kotnik is the author of bestselling first monograph of container architecture and author of several internationally published books and articles. Jure Kotnik has won various awards for its innovative approach in architecture and the projects have received worldwide media coverage.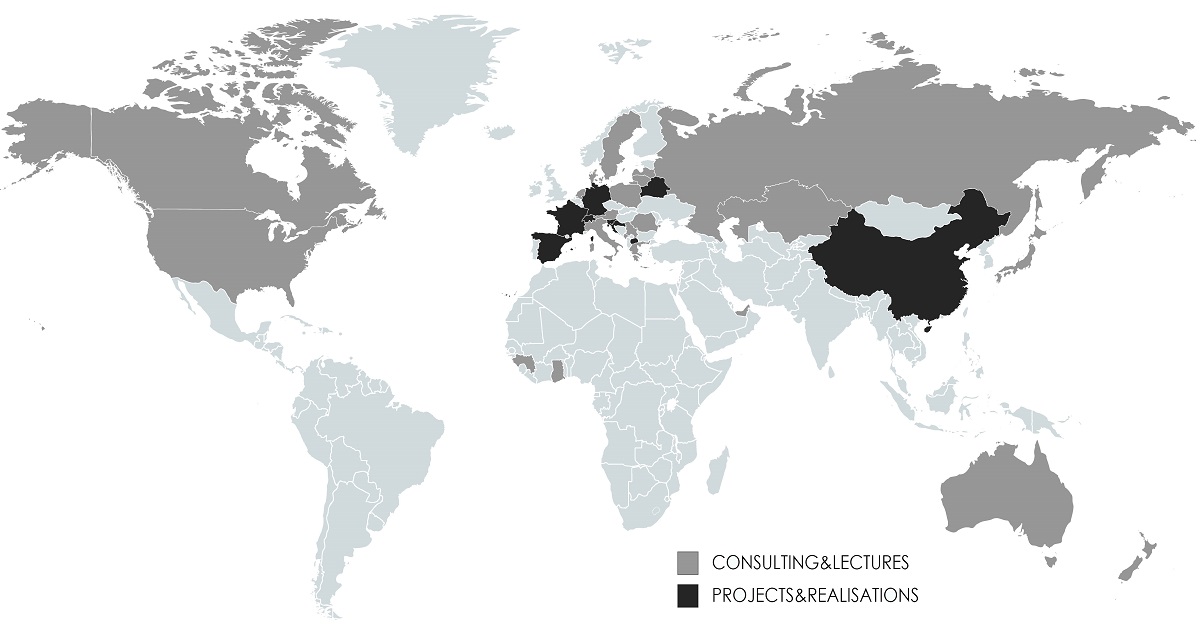 Team Jure Kotnik (present and past):
Jure Kotnik,
Gregor Ferenčak,
Janeta Čretnik,
Olga Bombač
Tina Marn,
Črt Čuček,
Tjaša Mavrič,
Domen Fras,
Neja Kotnik,
Vid Brezočnik,
Dominika Markova,
Urška Gomboc,
Simona Scholzova
Jure Kotnik PhD, principal, CEO and founder
2016 Awarded with 40 Europe's most important and emerging young architects and designers under 40 years.
2014 PhD in architecture at Faculty of Architecture, University of Ljubljana
2014 Becomes president of regional Carinthian Association of Architects and artists – DALUK
2012  Visiting professor at Ecole Speciale D'architecture, Paris
2012 Consultant for Council Of Europe Development Bank (CEB)
2011 Consultant for The World Bank 
2010 Moves The office branch To Paris, France 
2010 Opens Archipolitan – Arcitectural Editorial 
2009 Highest award for architectural theory: Plečnik medal for container Architecture
2009 member of Ljubljana Architects Association – dal
2008 Master of Architecture degree at Faculty of Architecture in Ljubljana
2007 Collaborator at business methods at the faculty of the economy in Ljubljana (prof.dr.Aleš Vahčič) – housing projects
2006 Opens own Architectural practice
2006 University award of the highest rank "Prešernova nagrada" for the thesis project
2006 Trimo research award 2006 for project Conhouse
2006 Bachelor degree under supervision of prof. Janez Koželj
2004 Universita Degli Studi Gabriele D'Annunzio di Chieti-Pescara, workshop Progetto Montesquieu
2003 Studies at Universidad Politecnica de Valencia, escuela technica superior de Arquitectura, Spain
2000 Rotterdam Academy of Architecture and urban design, sensing mobility workshop, Rotterdam
1999 Enters faculty of Architecture in Ljubljana